Founder

Joined: Thu Feb 10, 2011 8:31 pm
Posts: 102304
Location: Coweta Ok.
Faction: Justice League
Code Name: Man of Steel
Review of Batman #7!



This week we are taking a look at issue #7 of 'Batman Rebirth'. There are many things that are going on in the background of the primary plot of this week's book. First, Batman is dealing with the death of his former protégé, 'Tim Drake' aka 'Red Robin'. This is not the first time Batman has lost a partner, but, at the same time he is dealing with the loss of 'Gotham' the new hero who had his mind twisted by Doctor Strange and his cronies, which lead to him killing himself. Previously Batman had to deal with the aftermath of 'Gotham's' death by trying to help 'Gotham Girl' recover before she destroyed herself.

As we kick off issue #7 Gotham is being faced with a massive hurricane and Batman, Nightwing and Batwoman are working together to get all the citizens to safety before the city is fully engulfed in the storm. The situation is so dire they have brought in Clayface to help as well.

Unfortunately Doctor Strange has a surprise for Batman and his crew. When the book says, 'The Monsters Are Coming', it is not joking. Doctor Strange has turned corpses into giant monsters and unleashed them on Gotham, right in the middle of the hurricane.


The first of these monsters Batman comes up against is the mutated form of 'Robert Castro', the man who came to Commissioner Gordon in a previous issue and revealed, 'The Monsters are Coming', and followed that up by slitting his own throat. I guess Strange took his corpse and did some 'work' on it.

Robert Castro is not the last of these creatures, thanks to Amanda Waller who set up Hugo Strange with the opportunity and the time to destroy Gotham city. Will Batman and his team find a way to stop these monsters and bring Hugo Strange to justice in time? Find out in 'Batman Rebirth' issue #8!


The Verdict

This series has been an interesting read, although I was not sure how much I was going to like 'Gotham' and 'Gotham Girl' when they were first introduced. Things have moved along pretty fast, until we reached issue #7, which I felt moved kind of slowly. We were finally introduced to the 'Monsters', but there was not a lot of story beyond that. I guess you would have to call this one a 'filler issue' as it leads up to the inevitable confrontation between Batman and Hugo Strange.
Founder

Joined: Tue Feb 15, 2011 4:05 pm
Posts: 14786
Re: Review of Batman #7!
I'm still catching up on volume 6 of the new 52 lol

Is this a continuation or a reboot ?
_________________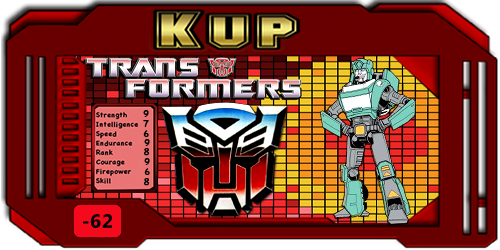 Founder

Joined: Thu Feb 10, 2011 8:31 pm
Posts: 102304
Location: Coweta Ok.
Faction: Justice League
Code Name: Man of Steel
Re: Review of Batman #7!
STORMSHADOW__210 wrote:

I'm still catching up on volume 6 of the new 52 lol

Is this a continuation or a reboot ?
New 52 is dead. in fact in 'Trinity' #1 which there is a review for on here, they discuss that New 52 superman is dead and it is a totall different superman in rebirth.