Founder

Joined: Thu Feb 10, 2011 7:31 pm
Posts: 89268
Location: Coweta Ok.
Faction: Justice League
Code Name: Man of Steel
SDCC 2019 PANEL SCHEDULE FOLLOW ALONG HERE!
SDCC 2019 starts tomorrow, and we will be covering all of the toys, and panels over the next four days that we can squeeze in. If you want to follow along yourself i have mirrored the panel schedule below so you can be watching for when your favorite show discussion and panel comes up!
Thursday
Popeye 90th Anniversary: 10:15 - 11:15 am PT

My Hero Academia: 10:30 - 11:30 am PT

Terminator: Dark Fate: 11:00 am - 12:00 pm PT


Paramount Pictures brings a Terminator: Dark Fate panel discussion and footage presentation with talent and filmmakers.

Van Helsing: 11:15 am - 12:15 pm PT

DC Meet the Publishers: 11:30 am - 12:30 pm PT

DC publishers Dan DiDio and Jim Lee dish the latest news on the world's greatest superheroes! Filled with humor, breaking news, and even the occasional superstar surprise panelist, this is the place to be to find out what's in store for your favorite DC heroes and villains.

Batman Beyond 20th Anniversary: 12:15 - 1:15 pm PT

The Order: 12:30 - 1:30 pm PT

Toys That Made Us: 12:30 - 1:30 pm PT

The minds behind the smash-hit Netflix series The Toys That Made Us are back with their signature brand of insight, wit, and unadulterated love of all things toys! What does the future hold for the continuing series about the toys that we all know? Hear from show creator Brian Volk-Weiss, eP Robin Henry, producer Richard Mayerik, editor Nick Ferrell, and production manager Jackie Palombo, and get an exclusive look ahead, along with a peek behind the curtain of season 3.

SpongeBob 20th Anniversary: 1:45 - 2:45 pm PT

Tom King Spotlight: 2:00 - 3:00 pm PT

Don't miss your chance to hear Tom King speak about Batman, Mister Miracle, his journey from DC intern to New York Times bestselling and Eisner Award–winning author, and how his former life as a CIA operative inspires his outright intense and creative stories.

Nancy Drew: 2:00 - 3:15 pm PT

Ghostbusters 35th Anniversary: 3:00 - 4:00 pm PT

Farscape 20th Anniversary: 3:00 - 4:00 pm PT

Agents of SHIELD: 3:30 - 4:30 pm PT

Hasbro Power Rangers: 4:00 - 5:00 pm PT

TMNT 35th Anniversary: 4:00 - 5:00 pm PT

DC Greg Capullo Spotlight: 4:30 - 5:30 pm PT

Fan favorite and legendary Greg Capullo, the acclaimed artist known for his work on Batman and DC Metal, has the full DC Spotlight shining on him as we delve in-depth on what was, what is, and tease what's yet to come. From his early DC days on the Batman comic to his final Batman story with collaborator Scott Snyder, in Batman: Last Knight on Earth, and all things in between, be here for this exclusive panel that will give you insight into one of the genre's most influential artists.

His Dark Materials: 4:45 - 5:45 pm PT

Alien 40th Anniversary: 7:15 - 8:15 pm PT

Robotech: 8:00 - 9:00 pm PT

Friday
Writing Avengers: Endgame: 10:00 - 10:50 am PT

Screenwriters/producers Christopher Markus and Stephen McFeely (Avengers: Endgame) chat with Backstory magazine's (http://www.backstory.net) publisher/editor-in-chief Jeff Goldsmith (The Q&A with Jeff Goldsmith Podcast) about what it took to plot, write, rewrite, and film both Avengers: Infinity War and Avengers: Endgame as back-to-back productions for this historic wrap-up of the Marvel Cinematic Universe's amazing 22-film journey.

She-Ra: 10:15 - 11:15 am PT

Russo Bros.: 11:00 - 11:50 am PT

Veronica Mars: 11:30 am - 12:45 pm PT

DuckTales: 11:45 am - 12:45 pm PT

Fear the Walking Dead: 12:00 - 1:00 pm PT

Rick and Morty: 1:00 - 1:45 pm PT

The Walking Dead: 1:00 - 2:00 pm PT

Steven Universe: 1:00 - 2:00 pm PT

The Witcher TV Series: 2:15 - 3:00 pm PT

DC Batman: 3:00 - 4:00 pm PT

The Boys: 3:30 - 4:30 pm PT

Dark Crystal: 3:30 - 5:15 pm PT

Pennyworth: 4:30 - 5:30 pm PT

The Terror: 4:45 - 5:35 pm PT

Archer: 5:00 - 6:00 pm PT

Game of Thrones: 5:30 - 6:30 pm PT

Creepshow: 5:45 - 6:45 pm PT

EC Comics 75th Anniversary: 6:30 - 7:30 pm PT

Preacher: 7:00 - 8:00 pm PT

Saturday
Batwoman: 10:30 - 11:45 am PT

DC Year of the Villain: 11:15 am - 12:15 pm PT

What happens when the villains of the DC universe finally get the upper hand? What kind of chaos will entail? The brains behind DC's Year of the Villain take you on this twist of heroism and see what's to come for the future of fan-favorite DC heroes. It's looking pretty evil right now!

Star Trek: 11:30 - 1:00 pm PT

CBS All Access invites you to join the cast and producers of its hit series Star Trek: Discovery and be the first to hear about two new upcoming additions to the Star Trek universe: the highly anticipated new series Star Trek: Picard starring Sir Patrick Stewart, and the animated series Star Trek: Lower Decks.

The Simpsons: 12:00 - 12:45 pm PT

The Good Place: 12:00 - 12:50 pm PT

Scooby-Doo 50th Anniversary: 12:30 - 1:30 pm PT

The Expanse: 1:00 - 1:50 pm PT

Westworld: 1:15 - 2:15 pm PT

The Orville: 2:30 - 3:15 pm PT

Arrow: 3:30 - 4:15 pm PT

Supergirl: 4:15 - 5:00 pm PT

The Man in the High Castle: 4:15 - 5:15 pm PT

Black Lightning: 5:15 - 5:45 pm PT

Wynonna Earp: 5:00 - 5:50 pm PT

Marvel Studios: 5:15 - 6:45 pm PT

Marvel Studios president and producer Kevin Feige and surprise panelists provide an inside look at the ever-expanding Marvel Cinematic Universe.

The Flash: 5:45 - 6:30 pm PT

The Magicians: 6:00 - 6:50 pm PT

What We Do in the Shadows: 6:30 - 7:30 pm PT

DC Universe: 7:00 - 9:00 pm PT

Spend your Saturday night with select producers and stars from DC Universe's original live-action and animated series and get the latest updates and sneak previews on Titans, Doom Patrol, Harley Quinn, and Young Justice: Outsiders.

Jay and Silent Bob: 7:15 - 8:15 pm PT

Brooklyn Nine-Nine: 7:45 - 8:45 pm PT

Sunday
Jonathan Hickman Spotlight: 10:00 - 11:00 pm PT

Jonathan Hickman (Avengers, Fantastic Four, Secret Wars) holds a Q&A session where he will answer any question you might have about his upcoming relaunch of the X-Men franchise at Marvel along with industry advice and insight.

Supernatural: 10:30 - 11:30 pm PT

Riverdale: 11:45 am - 12:45 pm PT

Mayans MC: 1:00 - 2:00 pm PT

For more information, check out the official SDCC prog
_________________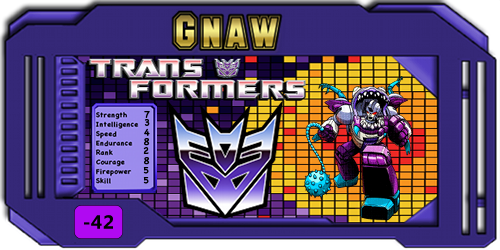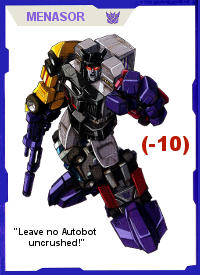 Last bumped by ⚡ Kal-El ⚡ on Thu Jul 18, 2019 9:54 am.